Coach AVA Shoulder Bag Review
PRODUCT GRADE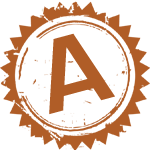 Gals with a more luxurious palette for travel gear will agree. When it comes to luxury handbags. It's hard to know what's worth the dough, and what's not. COACH is a brand known for beauty, style and quality. The Coash Ava shoulder bag is no exception. This is a well-structured yet flexible bag for daily use.
Travel in style with this stately COACH bag. Is it really worth it though? We'll help you answer that…
Features
BASICS
Case: Crossgrain leather
Color Options: Color, Color, Color
Weight: 12 ounces
All Sizes Available: 16.5 x 5 x 10.5″
SELLING POINTS
Stylish statement piece
Durable leather
Well-structured, yet flexible
Functional for everyday use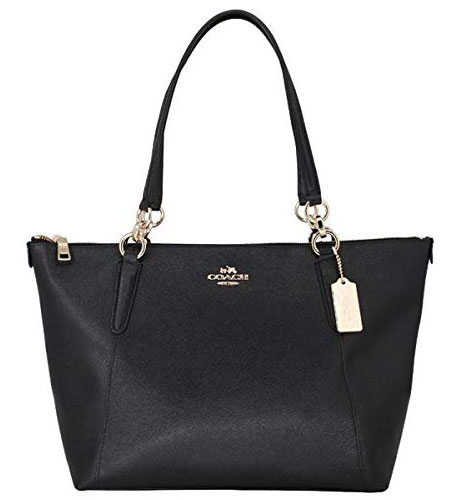 Exterior
Don't you hate a flimsy bag that loses shape and starts to tilt? Ugh! Me too! But this well structured COACH Ava tote won't give you that issue. It stands upright, yet is still made from a structurally sound crossgrain leather. The texture is fashionable and eye catching while still being easy to clean.
The exterior pocket is nice and deep for a phone or even a mini tablet. Strutting this beauty along will be a breeze with it's 9″ drop handles that are crafted from the same quality leather.
It's perfect for a Sunday brunch or your go-to tote for every day use. The style is versatile and the quality gives you the option to tote it often.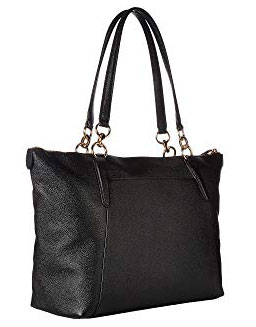 Interior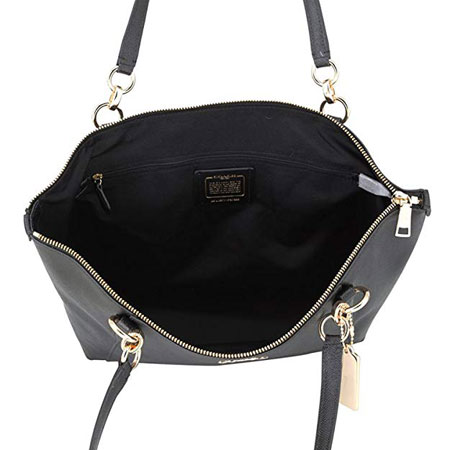 Interiorly this COACH bag is medium size. With a soft fabric lining easy on your hands as you reach in. You could easily fit an extra change of clothes plus all your typical travel needs.
It's not over complicated with lots of pockets. More like an empty shell. However you'll still find a small zippered pocket for your phone or other smallish items you want to separate. This would be a nice tote to slip in a clutch or mini handbag.
If you're looking for a tote with more organizational options and pockets, this may not be the tote for you. But if you like an open space that you can customize with your various containers and cubes, this is a good fit.
Durability
Unfortunately reviews are mixed on this. Some users report receiving a "fake" bag. That's sad and disappointing. Obviously it's not going to hold up as well as an original COACH piece. My advice, if you're not 100% satisfied with this bag when you receive it, return it.
This is the downside to buying online. You can touch and feel something before you buy it.
That said, more often than not byers are happy with this purchase and deem it authentic. The point is, don't be duped, investigate ALL your online purchases for quality and authenticity.
Price
At $140 depending on what deal you can snag, this is a pretty smart buy.  As far as looks go, it's gorgeous and makes a statement without being loud.
$140 bucks for a stunning simple bag you'll use regularly for various occasions, it might well be worth it. If you don't love it, well send it back. No harm, no foul. A benefit of buying online.
User Reviews
User reviews on various websites average around 4.0 stars out of 5.

Some of the things that user reviews often brought up were:
Beautiful statement piece
Versatile & spacious
Not always authentic
In a nut-shell, it can't be overlooked that some reviewers believe this isn't authentic. However, most people love this tote, and are very happy with it. As always, if you're not happy with it, return it. It's a risk worth taking, I'd say.
Summary | Coach Ava Shoulder Bag
Pros
Stylish statement tote
Durable crossgrain leather
Well-structured, yet flexible
Versatile for everyday use
Verdict
COACH is a brand known for statement handbags with beauty, style and quality. The Ava shoulder bag is no exception. This is a flexible yet well-structured tote for daily use. The crossgrain leather offers a lovely texture that's easy to clean, and holds up with your regular needs.
The price is acceptable for a luxury bag with a well-known popular brand. It's spacious with a uncomplicated design that's customizable according to it's owner's preference and need. This Coach Ava Shoulder Bag is just and click away on Amazon, and would be a exceptional gift any fashionista would appreciate.