Kate Spade Shoulder Bag Review
PRODUCT GRADE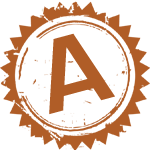 Kate Spade New York is known to live colorfully. This modern company often features elaborate design that add a lot of character to our wardrobes. But who ever said you have to be bright, bold or colorful to make a statement?
This sleek, slim, sophisticated Kate Spade Wilson Road Daveney Laptop Bag from Kate Spade New York has a subtle charm and timeless appeal. But is it practical for the woman on the go?
Read on and find out. I dare you…
Features
BASICS
Case: Nylon
Color: Black
Weight: 1.5 lbs
Size:15″L x 12″H x 2″W
SELLING POINTS
High-quality material
Sleek sophisticated style
Easy to keep clean
Durable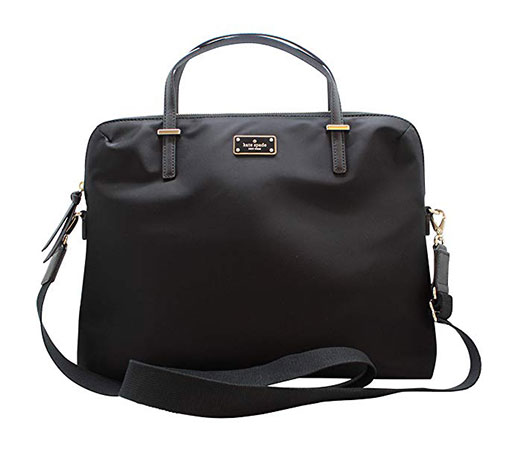 Exterior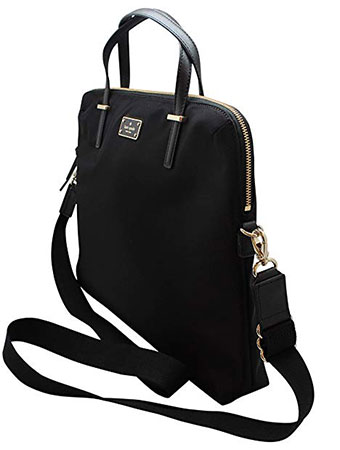 This sleek low profile Kate Spade Laptop Bag is sophisticated and great quality. The exterior is wisely crafted from woven nylon making it durable and easy to clean. One could wipe this down with a antibacterial wipe, and be on the go in a flash.
The crosshatched leather trim give a beautiful appearance that is scratch resistant and water repellent. Easy access can be achieved with the and zip top closure. Lovely 14 karat light gold plated hardware designs this bag along with a matching light gold Kate Spade New York signature with spade and stud.
The steady handles have a drop of approximately 4 inches. An adjustable, detachable strap with a length of 22 inches is also available so you can swing this beauty over your shoulder or wear it cross-body.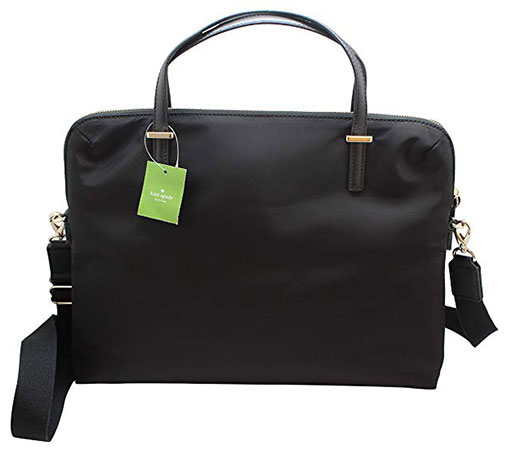 Interior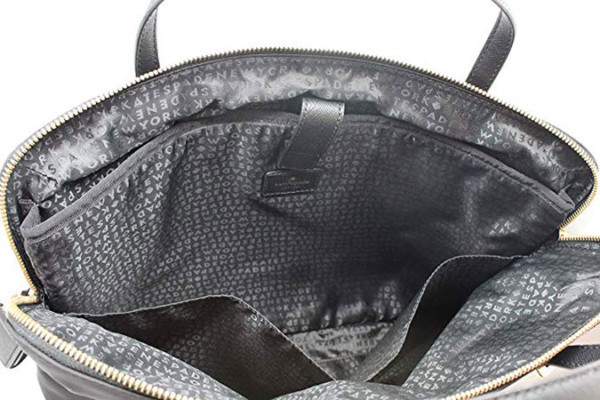 The interior of the Kate Spade Wilson Road Daveney Laptop Bag features signature Kate Spade New York lining. The lining is soft, not at all abrasive to your hands.
Conveniently, 2 slip pockets are provided for files, notebooks, or small electronics and chargers/power cords.
The interior also has a padded laptop slip pocket to keep your laptop safe. This bag can accommodate up a 14 inch (diagonally measured) laptop. The top is securely fitted with a velcro closure.
Price
You can snag this Kate Spade Laptop bag for around $100 bucks or so on Amazon, depending on the sale. Considering it's a Kate Spade bag, a company know for quality and style it is a reasonable price for the product you're getting.
Little details like 14k gold hardware make this bag feel expensive. A classy sophisticated choice, that you won't break the bank, too much.
Summary | Kate Spade Shoulder Bag
Pros
Durable
High-quality material
Easy to clean
Sleek minimalist style
Verdict
Overall the Kate Spade Wilson Road Daveney Laptop Bag is a classy, sleek and practical laptop bag for every day use. It's not a bold flashy choice, but more of a minimalist business look. It would be a lovely gift for a professional woman.
It's high quality, durable material will last and is easy to clean. It's not a large bag, rather you can travel light, as it's meant for your laptop and a few essential accessories.
You can purchase this Kate Spade laptop bag on Amazon, just a click away.