Coach Lexy Shoulder Bag Review
PRODUCT GRADE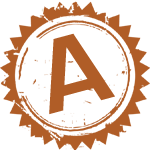 COACH is a brand renowned for statement handbags with exceptional quality and style. And they delivered again with this Lexy Shoulder Bag.
Charmingly decorated in signature jacquard with leather trim. Not only is this bag a head-turner, it's also intelligently designed with ample space for all your travel needs.
Attractive, elegant, quality and versatile. Find out why this classic COACH bag is a real bang for your buck.
Features
BASICS
Case: Signature jacquard with leather trim
Color Options: Color, Color, Color
Weight: #.# lbs
All Sizes Available:13″, 10 3/4″, 4 3/4″
Stylish statement piece with classic COACH jacquard
Durable material
Well-structured, yet flexible
Lots of pockets for organizing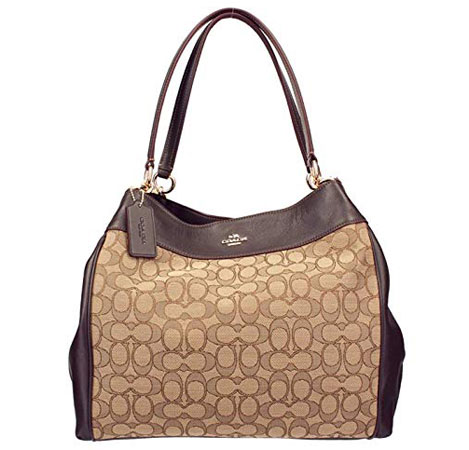 Exterior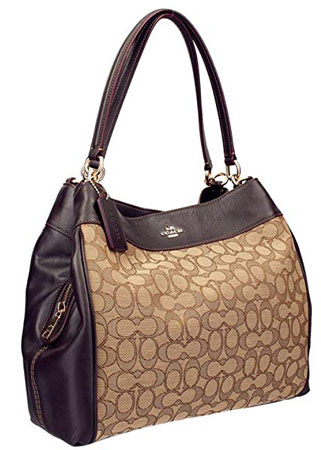 This well structured COACH Lexy shoulder bag is gorgeously decorated in signature jacquard with leather trim. Besides for looking beautiful, it is designed with the users need in mind. Mainly that it is well-organized and has plenty of space for daily use or longer trips.
Gold hardware and a classic COACH tag give it an expensive look. Strutting this beauty along will be a breeze with it's 9″ drop handles that are crafted from the same quality leather and comfortable the arm or shoulder.
It's perfect for a Sunday brunch or your go-to tote for everyday use. The style is versatile and the quality gives you the option to tote it often.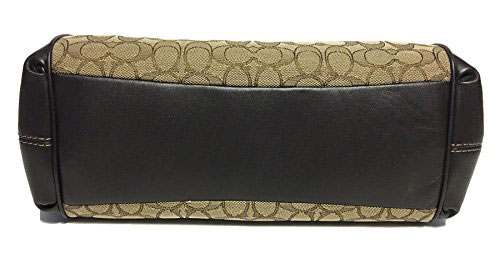 Interior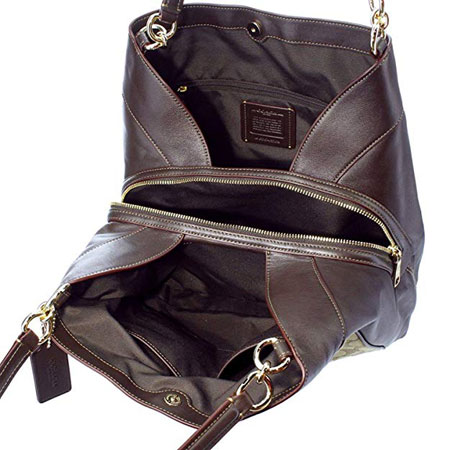 Isn't it nice when your bag is as equally beautiful on the outside as it is on the inside? The COACH Lexy is sexy and multi-functional. Three main compartments. Yes three! Well-organized, this bag to keep all your essentials neat and tidy. 
Two outer pockets with a magnetic button keep your more commonly used items within reach. Both compartments have additional pockets inside for smaller items, like lipstick, writing utensils, a cell phone, chargers, travel documents and so on.
The center pocket is zippered for things you want to keep more secure.
Durability
COACH is a popular brand for reasons beyond chic style. These quality bags are well-crafted with authentic leather stitching, tags and zipper. COACH even sends out their bags with COACH care instructions. Users love unwrapping this beautiful bag, as it comes with everything was nicely secured in protective foam.
Because the material is water repellent, this bag will be easy to clean and keep it looking neat. The handle is well stitched, so you never have to worry about it breaking, even with regular use. The zippers are also sturdy, not cheaply made, adding durability.
This COACH bag is definitely one you can pass down to your daughter or loved one day. It's meant to last for years.
Price
At $140 depending on what deal you can snag, this is a pretty smart buy.  As far as appearances go, it's gorgeously decorated in signature jacquard with leather trim, making a bold statement that's still classy for all occasions. It's looks expensive. After all, it is COACH.
You might be able to find this bag for less at an COACH outlet store. I wouldn't count on it though. There is no guarantee you'll actually be successful in finding this bag elsewhere. So skip the lines, and all the inconveniences of conventional shopping and buy it here.
User Reviews
User reviews on various websites average around 4.6 stars out of 5.


Some of the things that user reviews often brought up were:
Gorgeous style
Spacious & well organized
High quality
Users are highly impressed with this bag. It's a great everyday bag that your can be proud to tote. Ample space and organizational compartments fit all the "stuff" you need in your daily travels.
The signature jacquard material and beautiful leather are high quality and expensive looking. You'll get many compliments on this fabulous piece from COACH.
Summary | Coach Lexy Shoulder Bag
Pros
High quality, authentic
Spacious interior
Three organized compartments
Beautiful design
Verdict
COACH is a brand known for statement handbags with beauty, style and quality. And they delivered again. You can buy the Coach Lexy Shoulder Bag on Amazon. Gorgeously decorated in signature jacquard with leather trim. Not only is it a head-turning piece for fashionistas, it's also smartly designed with plenty of space for all your travel needs. Three main compartments ensure good organization for a tidy interior.
The price is acceptable for a luxury bag with a well-known popular brand. Because of the quality and classic design, you can be sure this bag will last for years. It's hand-me-down worthy for future fashion lovers making an excellent investment.