Top Luxury Women's Handbags
Most of us, have a few areas in life that we're willing to splurge on. If you are a fashion lover, or have a loved one who is, a designer handbag is often worth the splurge. Not only do they wow in appearance, but the quality of a designer handbag is an investment that can last for many years and even be past on.
Whether it's a gift for a loved one, or a gift for yourself, here is my Top Luxury Handbag Review. All the pieces are luxury designer bags, but still under $500.
1. Michael Kors Jet Set Handbag
This Michael Kors, designer tote handbag, is versatile and large. The bag is made from gorgeous leather that comes in 15 different colors! This practical handbag boasts a beautifully simple over-the-shoulder style for everyday use.
leather in 15 different colors
Spacious interior
Versatile and modern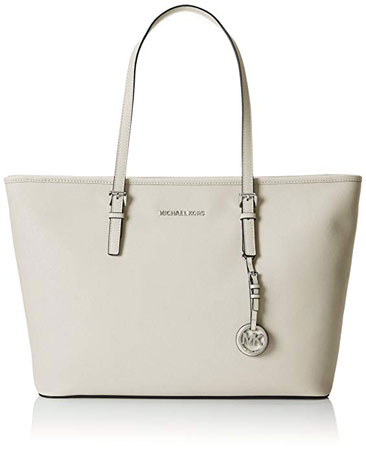 This gorgeous tote by Michael Kors has a zippered top so it can be closed off with a stylish zip fastening. Dangling from one of the straps is a charming signature pendant with the Michael Kors logo.
The interior is lined with signature MK logo fabric. On the inside this tote has six pockets. The dividing middle section allows you to keep all of your belongings tidy and securely organized. The handles are also adjustable so that the tote bag can be customized to anyone.
The handbag measures 17 by 11.5 by 5 inches and is made from 100% quality leather.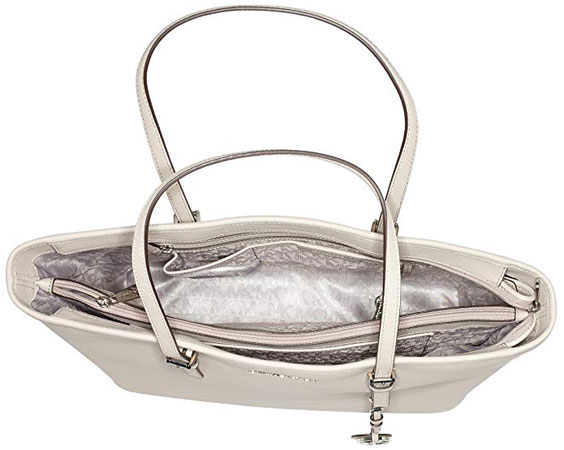 This quality Michael Kors Women's Jet Set Tote comes in around the $200 mark and can be found on Amazon. It would make an excellent gift for a lovely lady in your life, or yourself!  If you're looking for a stylish designer handbag that is fictional for regular use.  You need to look no further. Michael Kors is a perfect choice.
2. Kate Spade Cameron Street Candace Satchel Bag
This stylish structured Kate Spade New York Satchel Bag features a modern, saffiano leather. It's the perfect size for shopping, work, or running errands.
Crosshatched leather in 15 color varieties
Small structured silhouette
Zip top closure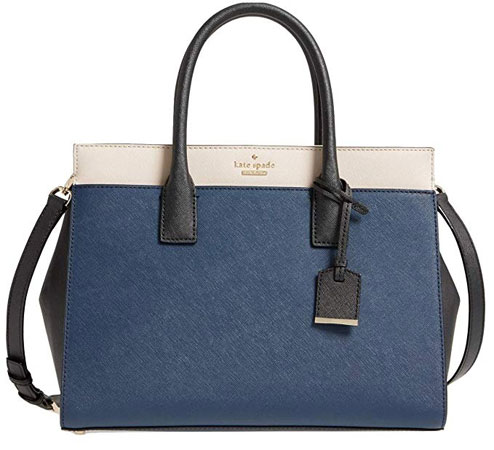 The kate spade new york Cameron Street Candace Satchel is made from crosshatched leather. It features a structured silhouette in a small shape with two top handles and a detachable strap that can be carried over the shoulder or slung across the body. Inside you have a fully lined main compartment with a back wall zipper pocket and two multipurpose slip pockets. The gold-tone hardware compliments the bag beautifully. For added durability, protective metal feet ensure the bottom doesn't get scuffed or scratched.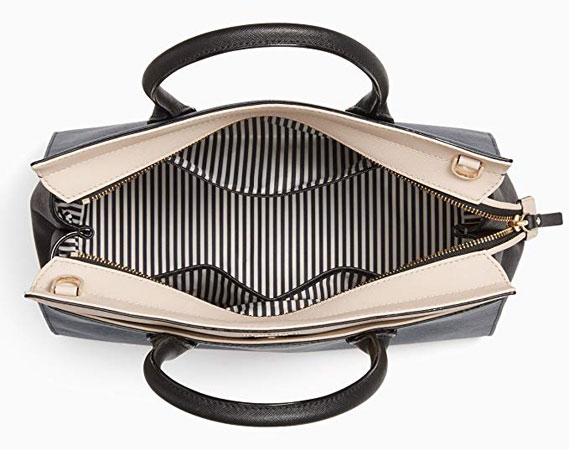 Stylish and sophisticated, this Kate Spade New York Satchel Bag is available on Amazon. It adds instant elegance to any outfit in any season. Depending on promotions and sales you can snag this beauty for around $300.
3. Coach Lexy Shoulder Bag Review
COACH is a brand renowned for statement handbags with exceptional quality and style. And they delivered again with this Lexy Shoulder Bag. Charmingly decorated in signature jacquard with leather trim. Not only is this bag a head-turner, it's also intelligently designed with ample space for all your travel needs.
Stylish statement piece with classic COACH jacquard
Durable material that holds up well
Well-structured, yet flexible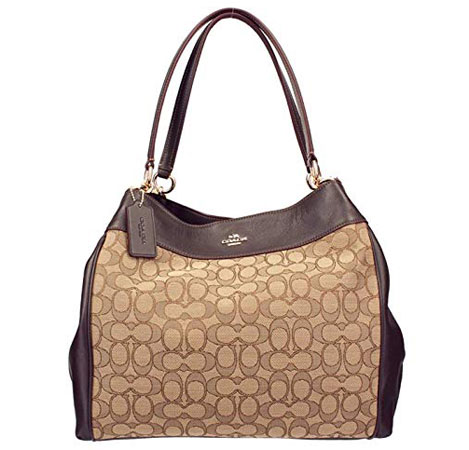 This well structured COACH Lexy shoulder bag is gorgeously decorated in signature jacquard with leather trim. Besides for looking beautiful, it is designed with the users need in mind. Mainly that it is well-organized and has plenty of space for daily use or longer trips. Gold hardware and a classic COACH tag give it an expensive look.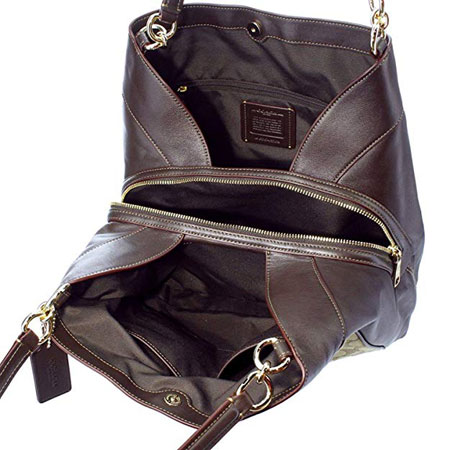 Attractive, elegant, quality and versatile. This classic Coach Lexy Shoulder Bag is found on Amazon and a real bang for your buck around just $200 depending on the sale.
4. Marc by Marc Jacobs Ligero Double Percy Cross Handbag
This small Marc Jacobs crossbody bag is a sexy little piece perfect to compliment any ensemble. It's crafted from cowhide leather that comes in a vibrant fuschia that is certainly feminine and chic, as well as a more muted faded blue.
Small, light, crossbody
Vibrant pink leather
Split compartments & adjustable strap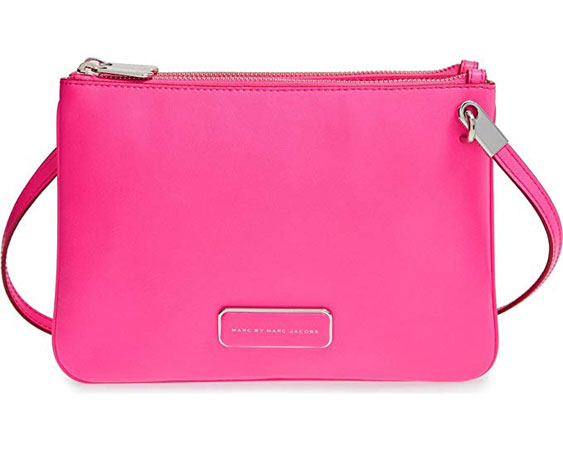 Two slim, connected pouches compose this pebbled-leather Marc by Marc Jacobs cross-body bag. It's perfect for ladies who like to travel light. The top zips open to lined interior compartments with 1 zip pocket. The adjustable shoulder straps can be sized to your desired length.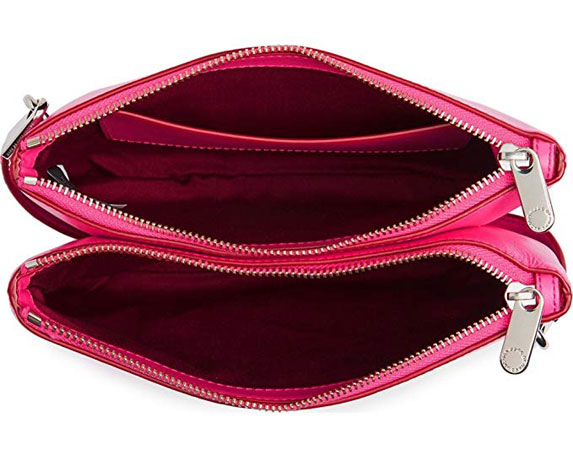 You can pick up this little playful and feminine Marc by Marc Jacobs Cross Body Bag on Amazon. Ladies at any age would love this gorgeous fun piece. It's comes in under the $200 mark.
5. Michael Kors Selma TZ Satchel
The Michael Kors Selma Medium TZ Satchel is one of most popular highly reviewed designer bags online. In over 30 different colors and patterns from vibrant and bright, to snake skin and animal print, to more muted basic colors, this bag really wows in it's many forms.
Over 30 different colors and patterns
Highly rated
Structured medium satchel style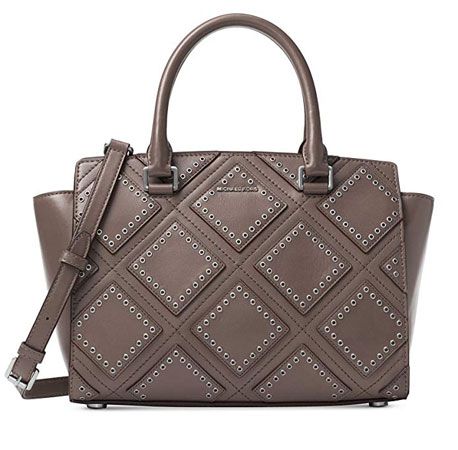 Michael Kors treasured Selma Saffiano leather satchel is timeless in style. Offering up a smart, structured shape and subtle logo detailing, with metal feet to protect the bottom. The top zip closure opens up to the simple interior with logo-jacquard lining; one zip and two slip pockets and a key clip. Carry it at the crook of the arm for a major statement, or across the chest as a carefree cross body with the detachable adjustable shoulder strap.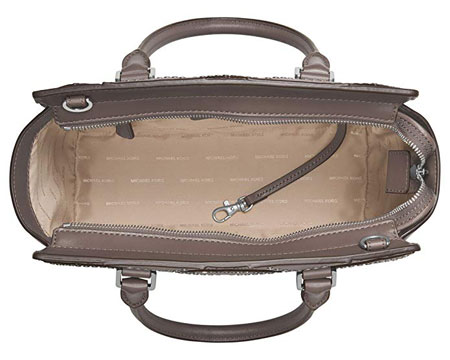 This gorgeous bag is popular for a reason. Coming in at around $250 or so the Michael Kors Selma TZ Satchel is available on Amazon. It's modern, chic and stylish while promising a smart sensibility season after season.
6. Tory Burch Britten Small Slouchy Handbag
This Tory Burch Britten Slouchy Tote Bag is very functional and refreshingly simple. It's perfect for ladies who love a tote, but don't necessarily want a huge one. This lovely bag is smaller than your average tote.
Double handles chain straps
Roomy but smaller than average tote
Interior compartments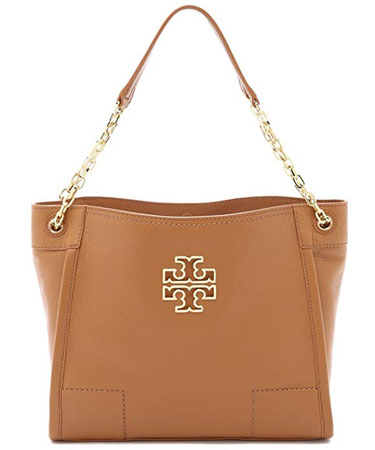 This piece from Tory Burch is a structured tote with flared sides and a large logo. The roomy lined interior has a zip pocket and a dividing zip compartment. The chain shoulder strap can be worn long or doubled.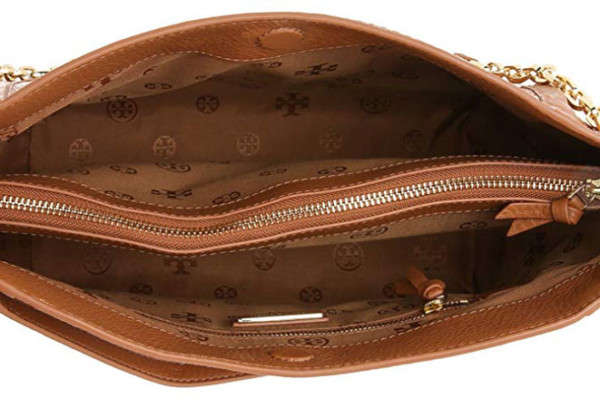 The Tory Burch Britten Small Slouchy Tote Bag comes is around $350 on Amazon depending on the promotion. This leather tote is a lovely bag for everyday use. Busy mom's, business women, and chic college students will appreciate this beauty as it's functional, stylish and made with quality designer craftsmanship.