5. The Pool Bar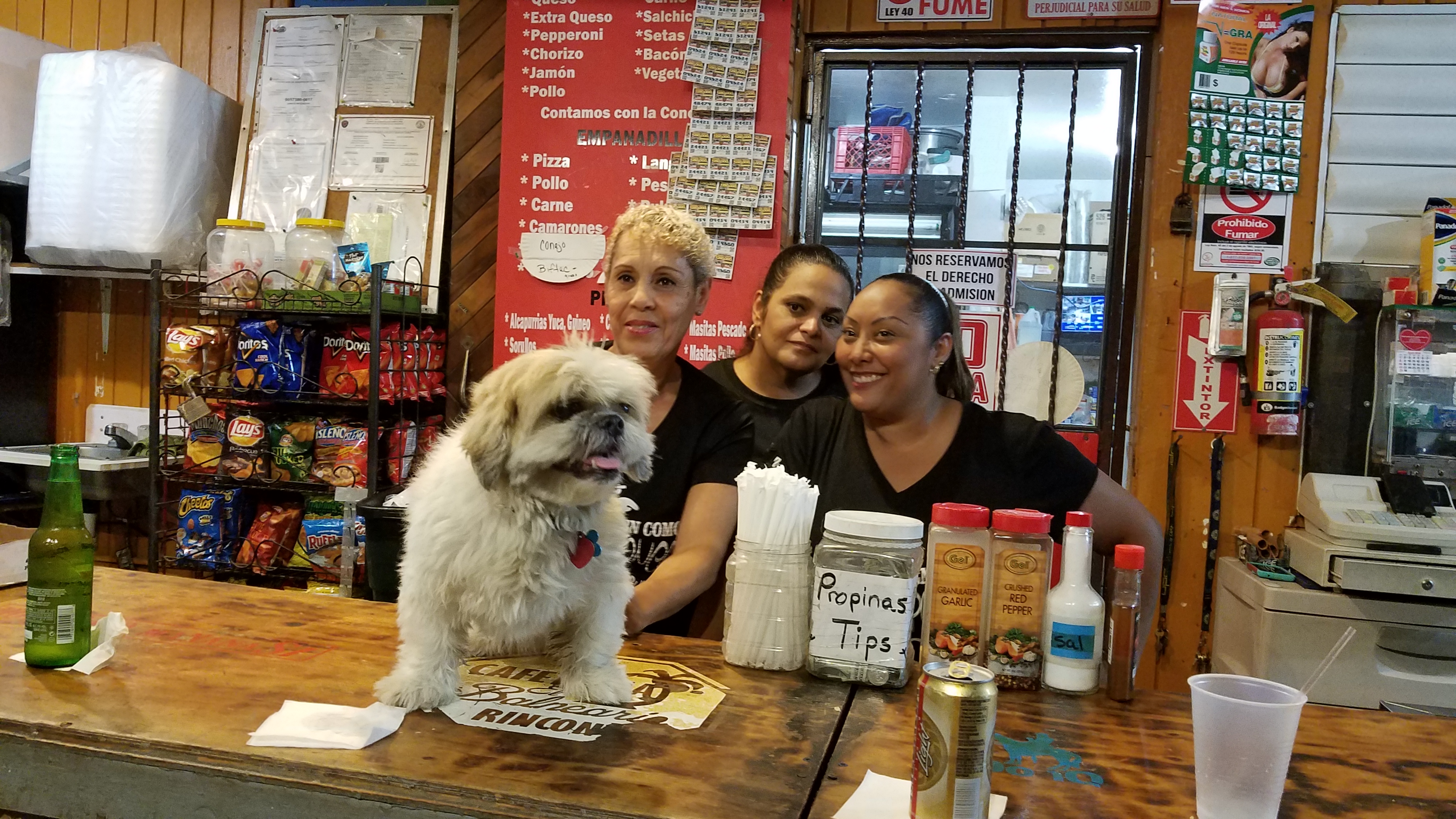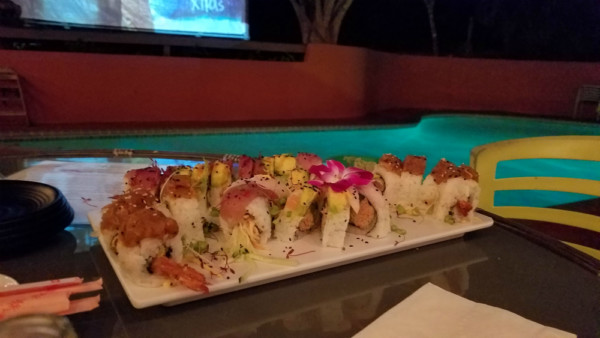 Ready for the greatest sushi you've ever had in your life? At the Pool Bar, you can choose from a wide variety of fresh sushi and hot sake to enjoy while relaxing poolside. Bring your swimsuit for a late night dip, or stick your toes in while you wait for your meal. A large projector screen playing surf videos behind the pool will make you feel like you're at a modern-day drive-in theatre, just another one of Rincon's gems that will make you want to extend your trip. Like many places in this beach town, the Pool Bar is cash only so be sure to stuff your wallets with the green stuff before heading here. I highly recommend the Rincon Roll and the Starving Surfer Roll. My mouth is watering just thinking about them.
4. Blacki's Pub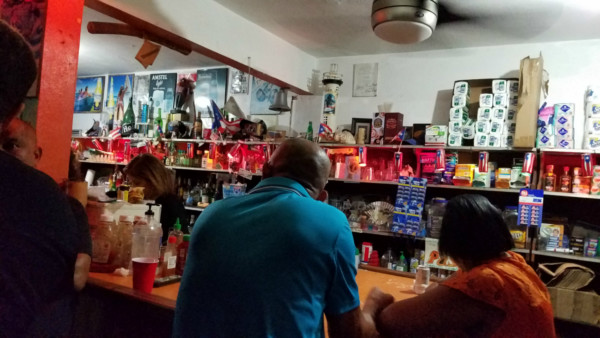 Also known as Brizas de Caribe, Blacki's Pub attracts many of Rincon's locals and is a great dive bar for those times you're looking to avoid the tourist crowd. It's not uncommon to see the owner sitting at the bar himself, as it's a bar where everyone truly knows your name. The shelves behind the bar are stocked with convenience items, adding to the bar's decor as well as giving you the opportunity to pick up any needed toilet paper or snacks. Take a selfie with the skeleton in the corner who has enjoyed his time out of the closet. (Yes, that was my attempt at a joke.)
3. Tamboo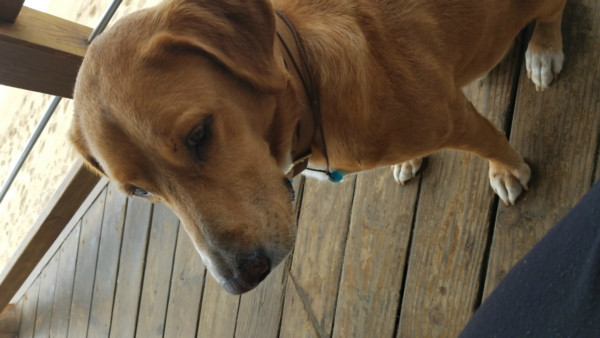 Looking over Sandy Beach, Tamboo is a convenient spot for lunch or dinner after lounging in the sun. For me, Tamboo was my savior from the daily sun showers we experienced every afternoon. The food was excellent, the view is astounding, and Tamboo is one of the few spots in Rincon that offers wifi, but I fell in love with Leo. This adorable dog spends his Sundays lounging at Tamboo, giving kisses in exchange for belly rubs and a bite of your meal. Don't give him your leftover french fries though, he's not a fan.
2. Antiguo Club Nautico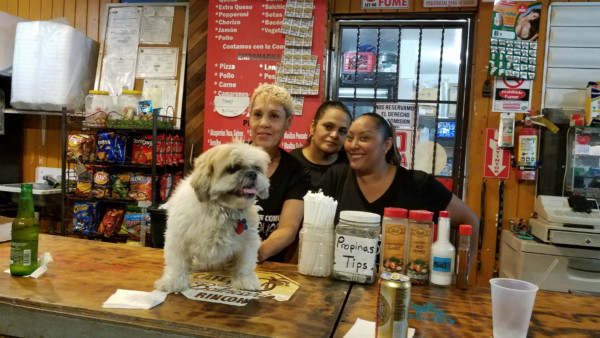 A bar so hidden and tucked away that only locals know where it is, this outdoor dive bar has no name. At least not one that I know of. It's the kind of bar that demonstrates what Puerto Rico is truly about, from the friendly ladies behind the bar to the men who will teach you a few moves on the dance floor. Rincon has so many hidden gems, so be sure to take the road less traveled during your visit so you'll be more likely to stumble upon local spots like this.
1. Rincon of the Seas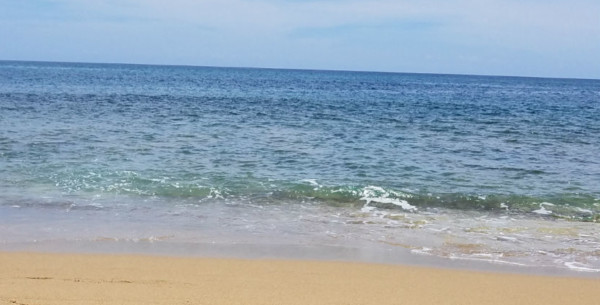 If you're a fan of swim-up bars, then Rincon of the Seas is definitely worth checking out. The hotel pool is picturesque, providing you a breathtaking view of the ocean while taking a dip in the water. Swim up to the bar for a classic pina colada or grab a bucket of Modellas that you and your friends can enjoy while soaking up the sun poolside or while lounging on the beach. Stay for the live music or take on some karaoke after grabbing something to munch on come lunch time. Rincon of the Seas is the perfect spot for day drinking, and with the beach right there, you have the best of both worlds.
Before you head to Rincon, Puerto Rico check out this packing list I've created so you're sure you'll be prepared for your trip!