Buenas tardes from Rincon!
Rincon is the kind of town that no one wants to leave, and I have certainly fallen under its spell. Aside from the stunning beaches and endless farmland, what truly makes this part of the island so special is the people. They are kind and down to earth, allowing for a one of a kind experience. Here are a few places you have to check out in Rincon Puerto Rico before heading home:
9. The Beach House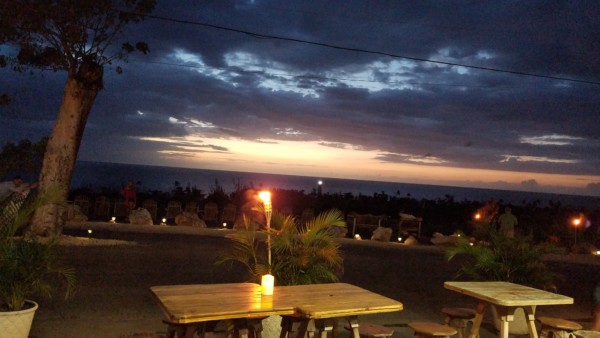 With the best view of the sunset in town, everyone rushes to The Beach House for drinks to be sure they don't miss this amazing photo opportunity. Grab a $2 Modella which is a locally brewed light beer, or their infamous Dirty Banana which is basically heaven in a glass. Like most restaurants in Rincon, The Beach House's menu is full of delicious meals created by locally grown ingredients and fresh fish. If you're in the mood for a side salad, definitely try the avocado ranch dressing as it's life-changing. With live music every night, you just might be lucky enough to bump into Joe Quintana who plays acoustic rock, blues, and soul music. Practically anything you're in the mood for is just a request away!
Side Note: The Beach House is one of the few places in Rincon to have public wifi! Ask your bartender for the password so you can Snapchat the sunset and make sure all of your friends are jealous.
8. The English Rose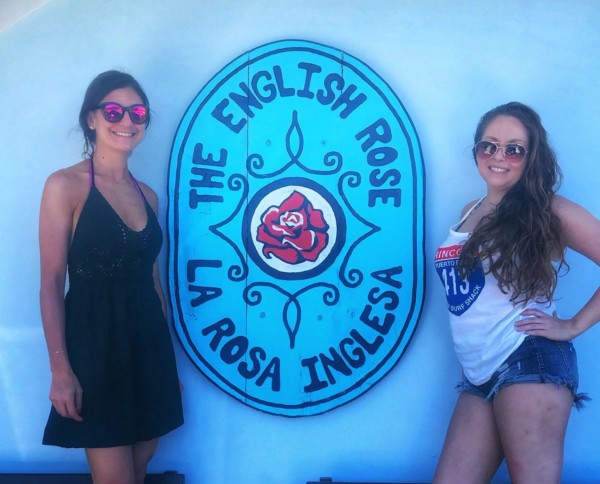 If you're awake in time for breakfast or brunch, then The English Rose is where you'll want to be. Likely you'll need a reservation to get a table during their primary season, which runs November to April. Owned by an English couple, the menu consists of everything from omelets to french toast, made from the freshest local ingredients. Their homemade bread is phenomenal as is the view. Don't anticipate leaving with leftovers!
7. Casa Verde
The website may make this spot look like a luxury hotel, but don't be fooled. Casa Verde is one of the most popular bars in town and it's the perfect late-night spot as they tend to stay open later than the rest. I personally enjoyed their $2.50 Medalla Lights all night but you can expect reasonably priced drinks. While At Casa Verde you can enjoy a game of Jenga on the bar or enjoy one of the many local bands that play there. If you're lucky enough, you may even get the chance to see local singer Manolo Lorenzo take the mic and experience one of his mind-blowing performances first hand. Until then, this video will have to make do.
6. Calypso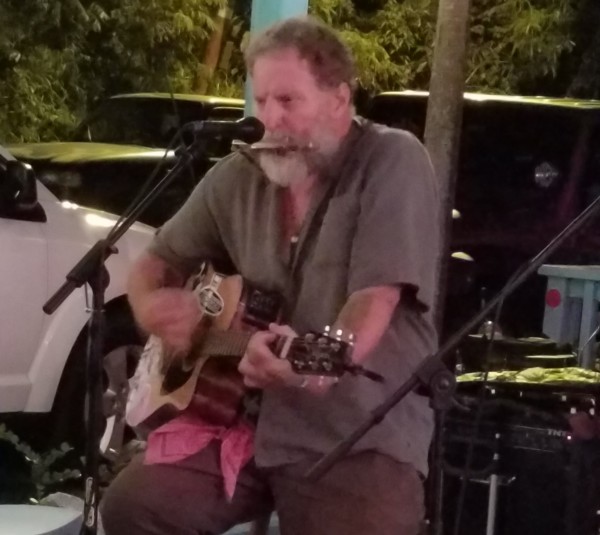 A great spot for after dinner drinks, Calypso's laid-back vibe and endless happy hour will inspire you to push back your flight a few more days. With live music each weekend and events during the week that include open mic nights and full moon parties, it's the kind of bar that will make you want to bust a move on the dance floor. It's the kind of place that has a mix of locals and tourists. You can't miss it with all of their bright lights!