Samsonite Underseater Carry-On Luggage Review
PRODUCT GRADE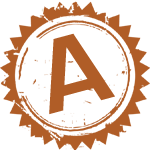 You're one of the last people on a crowded flight and the overhead compartment is packed. Yeah, that sucks. Then they have to take your bag and check it. They might lose your bag. Or it will come back damaged.
No fun.
The Samsonite Underseater Carry-On saves me the hassle. All of my things right there and rolled right under the seat.
But is it worth the price? And can it hold enough to leave behind a larger carry-on? Check out our review on the Samsonite Underseater Carry-On to find out.
Features
BASICS
Case: Poly/nylon blend
Wheels: 2 rolling in-line wheels
Color Options: Black
Weight: 6 pounds
Size: 16.5″ x 13″ x 8″
Additional Sizes: Small (13″)
SELLING POINTS
Fits underneath the seat of most planes
Professional looking
Lots of pockets
Samsonite quality and durability
Exterior
The Samsonite Underseater luggage is made with a unique blend of top quality materials made for years of travel use. The exterior shell is made from a blend of polyester and nylon.
For easy pushing or pulling the push button locking handle is a must-have. In addition the dual handles provided at the top of the bag feel very sturdy in the palm and can Velcro together. So, if one needs to lift the bag when the wheels cannot be used this is very helpful.
As far as external compartments, this bag rocks. It has two zippers on the sides that span the length of the bag and are very deep. These pockets can easily be used to store things like a water bottle or book, with room to spare. 
In addition there are several outer pockets good for storing cables or things you want to access quickly like snacks, your passport, or ticket. There is even a foldable pouch that can be detached – great to store a toothbrush or toiletries.
Interior
This Samsonite luggage has enough pockets to form a basketball team. 
It makes keeping things neat, secure, and organized a cinch. The bags main chamber has three small zippers right behind the front section. The three zippers on the flap includes one fabric compartment at the top, one plastic transparent compartment in the middle and a mesh pocket at the bottom.
In addition there is a second interior flap which has three zippers that are even bigger than the front compartments. I especially like the transparent compartment because it is a waterproof compartment and can be used to separate dirty clothes from fresh clothes.
Besides the larger compartments there are also small pockets inside that could be used for storing small electronics, money, and other valuables.
Samsonite Underseater Carry-On Sizes
The Samsonite Underseater Carry-On also comes in a smaller 13″ version. For those concerned about the larger 16″ not fitting under the seat, the 13″ model will without any issue. Even on the smallest of planes.
Durability
The strength and capacity of this bag have been tested with strong results. The material and shape of the bag makes it easy to compress a lot of items into the bag without it bulging too much or breaking.
Very few problems have been reported as far as the durability of the bag. Although fabric bags are more prone to stains and dirt, it also has the benefit of not cracking like a hardside suitcase. And the black color will hide any stains it may get.
This piece stays true to Samsonite's reputation of durability.
Price
The MSRP of the Samsonite Underseater Carry-On is $120, but can be snagged online as low as $70.
Not the cheapest Underseater styled carry-on. But also not the most expensive. If you can find this bag on sale, then it really is a steal as you will only be spending $20 or so over the cheapest comparable bag. And that cheaper bag will most likely not hold up as well and as long as this Samsonite luggage.
User Reviews
User reviews on various websites average around 4.5 stars out of 5.


Some of the things that user reviews often brought up were:
Very functional and practical
Durable
A great bag with high consumer ratings. It's convenience and easy organization make it an exceptional piece of luggage that would be a complement to any trip.
It's durability is hallmark of a Samsonite bag and should be expected.
Summary | Samsonite Underseater Carry-On
Pros
Fits underneath the seat of most planes
Professional looking
Lots of pockets
Samsonite quality and durability
Verdict
The Samsonite Underseater carry-on is available on Amazon and packs a ton of features and compartments into a compact design.
It's perfect for business travel or a short day trip. It would also make an excellent travel bag for parents. All of those pockets can be used for snacks, toys, and so on to keep your kids busy mid-flight or in the airport.
For you ladies, you may prefer the Delsey Underseat Tote as it is a little more stylish and even has a few more compartments.
Available on Amazon – Both Large & Small Sizes