Delsey Paris Alexis Luggage Review
PRODUCT GRADE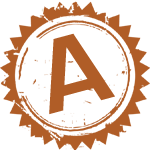 Recognized around the world since 1946 for smart details and world-class innovations, Delsey products are carried by people in over 110 countries. Thoughtfully designed with a French flair their pieces are gorgeous looking, durable and user friendly. So meet the Delsey Paris Alexis suitcase.
This collection combines style and durability in a suitcase that features double spinner wheels for easy mobility, expands to maximize packing, and is finished with a scratch resistant textured exterior.
Read on to learn more about the Delsey Paris Alexis 3-Piece set, available on Amazon. 
Features
BASICS
Case: Hardside (hardcase) 100% Polycarbonate
Wheels: Spinner (4 wheels multi-directional)
Color Options: Navy, Burgundy, Black/Rose Gold, Platinum/Rose Gold
Size/Weight: 29″ (12.5 lbs), 25″ (10.2 lbs), 21″ (8.4 lbs)
SELLING POINTS
Three piece set
Interlocking zippers
Roomy with expandable option
Stylish and beautiful appearance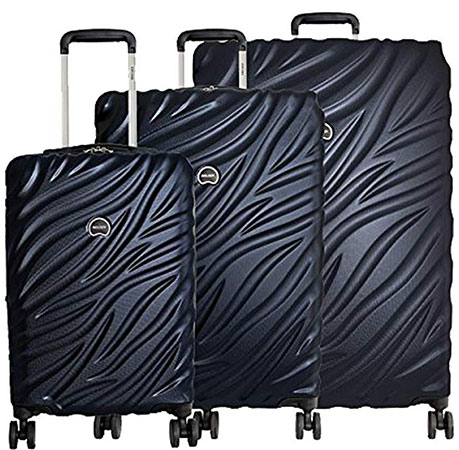 Durability
The shell of this luggage is lightweight and offers exceptional resistance to impact. As with most Delsey luggage, it is built for longevity.
This case is also very easy to clean and wipe down. Minor scuffs may occur but users report they typically buff out.
Price
The Delsey Alexis set can very easily be found on Amazon for around $270 or less, depending on what kind of sale you find. With all the user friendly staples this bag has to offer, in 4 different colors it really is a great buy.
This a very affordable price for a luggage set, especially one of Delsey quality. 
Summary | Delsey Paris Alexis
Pros
Lightweight yet durable
Unique textured finish 4 colors
Smoothing gliding double wheels
Expandable for maximized packing
Verdict
Beautiful, durable, professional, and at a great price.
The Delsey Paris Alexis set is a great mid-priced luggage choice which you can pick up on Amazon. The textured finish makes it scratch resistant and stands out as unique. Peace of mind is produced knowing you can lock in your valuables with a secured zipper combo lock.
It will be perfect for a variety of people for business or personal use. For short trips you can use just one piece, for extended trips or families the 3 sizes can fit plenty and expand for even more room.