Samsonite Black Label Cosmolite Review
PRODUCT GRADE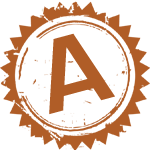 Trying to find a lightweight suitcase that's not flimsy is a difficult task. All too often a light case is prone to cracking, breaking and warping. That's why the Samsonite Black Label Cosmolite is a fantastic suitcase – lightweight and nearly impossible to destruct. Oh and it's a 4-wheel spinner too. 
Read on to learn more about this functional high quality carry-on from Samsonite. 
Features
BASICS
Case: Hardside (hardcase) 100% Polycarbonate
Wheels: Spinner (4 wheels multi-directional)
Color Options: Black
Weight: 4.8 lbs
SELLING POINTS
Durable high-quality material
Extremely lightweight
Professional and modern
Fixed combination lock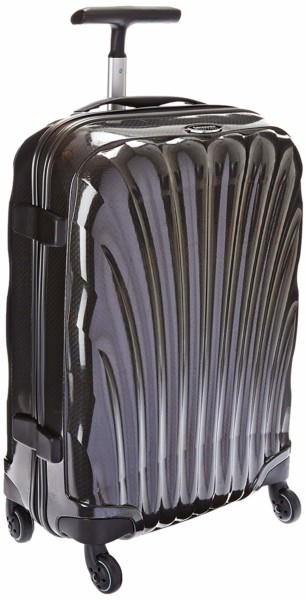 Exterior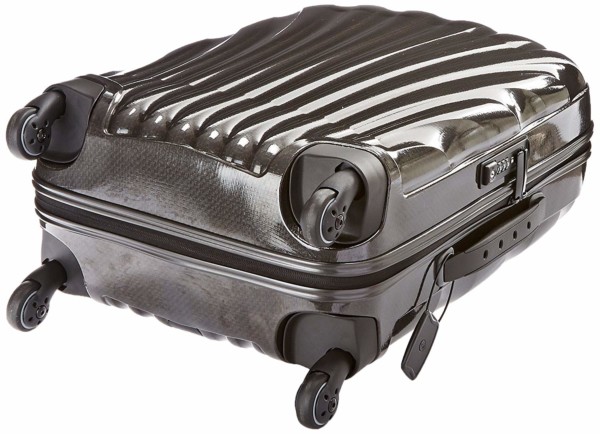 The Samsonite Cosmolite is a sleek shinny carry-on. It's got a modern, clean vibe that will pair well with other luggage.  This case is smartly designed, with its smooth raised ridges. Not only does it add a stylish and modern flare but, more importantly, appear to add increased durability. Would-be deep scratches now glide across the crest of each ridge, leaving small and seemingly unnoticeable blemishes.
Four multi-directional spinner wheels allow 360 degree upright rolling in multiple directions so there is no weight on your arm or shoulder. In addition the fixed combination lock offers extra protection for your treasured belongings.
The retractable handle is strong and performs well as do the the grab handles on the side and top. It's nice that Samsonite also integrated a bungee cord for securing baggage on top of this roller.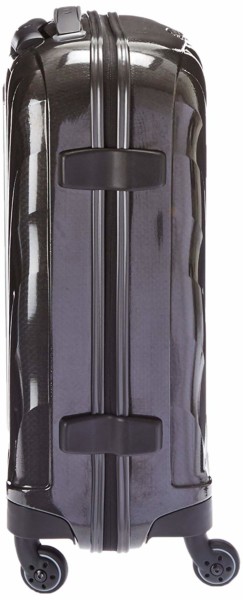 Interior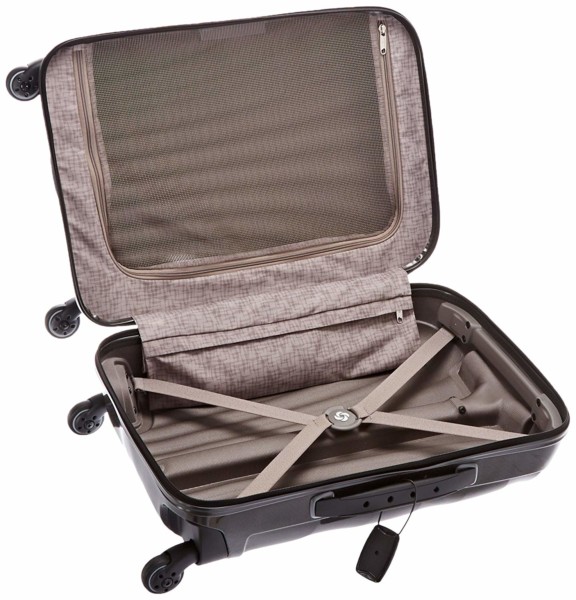 The Samsonite Cosmolite  is ideal for short trips or as a carry-on to add to your other luggage. It's got a good amount of space internally, with a your usual book opening case design. 50/50 packing space allows for even weight distribution.
One side is equipped with a mesh like pocketed divider which is excellent for separating dirty or damp clothes. The pocket on the divider runs the width of the case and is a great place to store small things, or shoes. Opposite to that is a side with compression straps that snap together with ease keeping your items safe and tidy.
The lining to the Cosmolite is soft, elegant looking, and appears to be very good quality.
Durability
Samsonite is the only travel product company in the world to have the use of Curv technology. This new concept in thermoplastics is extremely lightweight and offers exceptional resistance to impact. The shell form and woven layering process is patented by Samsonite, and it is built for longevity. 
This case is also very easy to clean and wipe down. Minor scuffs may occur but users report they typically buff out. 
Price
The Samsonite Black Label Cosmolite Spinner can very easily be found on Amazon for around $400 or less, depending on what kind of sale you find.
Remember that this luggage set is being marketed as a high-end option. I suppose that's why they call it "Black Label". It's also a very new model. Because of this, I feel Samsonite is overpricing the Samsonite Black Label Cosmolite somewhat. But it's quite possible that next year, or even this 2019 holiday season, it will drop to a more affordable price.
The bottom line? For most, you will want to wait for a price drop or a good sale.
Summary | Samsonite Black Label Cosmolite
Pros
Durable high-quality material
Extremely lightweight
Fixed combination lock
Easy to clean and maintain
Verdict
If bought during a good sale, or for those willing to pay for it, the Samsonite Cosmolite Black Label is a professional looking durable suitcase that can be purchased on Amazon. 
Its wavy, or ridge-like design helps prevent long scratches or scuffs. The dual wheels glide easily, and the handle is comfortable to carry along. A combination lock adds security and a top bungee allows you to conveniently attach another bag on top.
This is a high grade, expensive bag that will stay beautiful and endure even rough trips. It's a good investment if you are a frequent travel or as a useful gift for a loved one.