Samsonite Tru-Frame Luggage Review
PRODUCT GRADE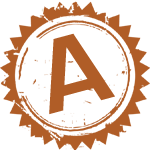 The Samsonite Tru-Frame is one of Samsonite's newest hardside luggage designs. It sports a very modern design with an impressive list of interior features.
But how does its unique design hold up? And does the Tru-Frame give you enough bang for your buck? Read this review on the Samsonite Tru-Frame to find out.
Features
BASICS
Case: Hardside (hardcase) 100% Polycarbonate
Wheels: Spinner (4 wheels multi-directional)
Color Options: Matte Silver, Matte Graphite, and Flame Orange
All Sizes Available: 20″, 25″, 29″
Weight: 7.5 lbs, 9.3 lbs, 11.1 lbs
Size Being Reviewed: 25″
Available as Set: Yes
SELLING POINTS
Durable high-quality case
Exceptional interior organization
Zipper-less and water-resistant design
Super smooth wheels
Exterior
The Samsonite Tru-Frame really ventures into some new territory with its unique design.
First, let's discuss its zipper-less design. The Tru-Frame is actually more similar to a large briefcase than a typical suitcase with this change. It's also a very beneficial one that now makes me wonder why more don't do it! For example, it is much quicker to pop the lock on the Tru-Frame than it is to unzip a typical suitcase. Also, there is a rubber seal on both the top and bottom shell, so when it's closed it is fully protected from water. I was just recently in Italy and got caught in a heavy downpour with all of my luggage. I learned that even a zippered hardside suitcase is not fully protected as water seeps in through the zippered section. And nobody wants a bunch of wet clothes that you have to dry out!
Not having zippers, the typical TSA lock has been replaced with one more akin to those on a briefcase. But it works very well. In fact, it seems more solid and secure.
A number of hardside suitcases these days have worked around its susceptibility to scratches with a micro-diamond, textured finish. Which works for scratches, but in my experience this can make buffering out scuffs nearly impossible. They tend to get stuck in the recesses of the textured pattern. The Samsonite Tru-frame has met a happy medium here, with its smooth raised ridges (lines, waves, or whatever you would call them!). Not only does it add a stylish and modern flare but, more importantly, appear to add increased durability. Would-be deep scratches now glide across the crest of each ridge, leaving small and seemingly unnoticeable blemishes. And scuffs across the crests can more easily be buffed out because of the smooth finish.
A common feature for medium to high-end luggage are dual spinner wheels. These are much wider, smoother, and more stable than regular wheels. And the Tru-Frame's dual wheels roll like butter. Silky smooth, delicious ready-to-dip-lobster-into-it butter. You will have a hard time finding wheels that perform better than this, with the exception of the magnetic wheels in TravelPro's Crew 10 luggage.
I would also like to mention an additional benefit of the zipper-less design: security. If keeping your valuables secure is super important, then a zippered suitcase just cannot match the Tru-Frame's briefcase design. With zippers, the seam can quite easily be separated with something as simple as a ball-point pen. Without a doubt, Samsonite is charging extra for this design, but for many the increased security will be worth it.
Color Options
The Samsonite Tru-Frame luggage comes in 3 colors: Matte Silver, Matte Graphite, and Flame Orange.
Although I tend to favor bright colors for my luggage, in this case I personally like the Matte Silver option the best. The Flame Orange, though, stands out great and is not overwhelming.
Interior
The Samsonite Tru-Frame has every interior feature you could ask for.
Dividers on both sides keep clothes in place, and you don't have to worry about things falling out if you accidentally open it upside down.
You also get 3 mesh pockets to keep things organized and 1 plastic pocket for toiletries or other liquids. If you are looking to get the Tru-Frame in the 20″ carry-on size, then the plastic pocket is not as beneficial as you are required to remove toiletries for an airport security screening. But with the 25″ (as we are reviewing here) or the larger 28″, it is a great feature you will quickly find lacking from other suitcases. You may also find the pocket helpful for non toiletries, such as small, easily lost items like jewelry, thumb drives, pens, etc.
I mentioned it already under the exterior section of this review, but Samsonite has really created a superior suitcase by removing the zipper. Along with making it wobble less than standard clam-shell suitcases held together with a zipper, it most importantly keeps all of your valuables completely dry in the rain. And even if you have never been caught in the rain with your luggage, you have probably had it arrive in baggage claim wet from when it was unloaded in the rain.
Sizes | Samsonite Tru-Frame Luggage
The Samsonite Tru-Frame Luggage collection is available in 3 sizes: 20″, 25″ and 28″.
Durability
Everyone knows Samsonite is all about strong, durable luggage. It's what they've built their brand and reputation around. And of course, with Samsonite's latest high-end model, they deliver on this reputation in spades.
Ridges, or ribs, across the front of the suitcase help reduce bowing when heavy objects are placed on top of it. But these ribs seem to also prevent long scratches. Any brush against a sharp object seems to only glide across the crest of each ridge, or ridge. Compared to many suitcases that only have a few ribs for weight support, this design really will help it stay looking like new.
Add to this a solid handle and dual spinner wheels, the Samsonite Tru-Frame is designed to last and look good for years.
Price
The MSRP of the Samsonite Tru-Frame 25″ Luggage is $349 currently. The 20″ carry-on goes for a little less. But you know, it seems these days that MSRP means next to nothing. It's just a marketing ploy to make the sale price seem even bigger. And pretty much all luggage seems to follow this pattern online.
The Samsonite Tru-Frame can very easily be found around $300 or less, depending on what kind of sale you find.
Remember that this luggage set is being marketed as a high-end option. It's also a very new model. Because of this, I feel Samsonite is overpricing the Tru-Frame somewhat. But it's quite possible that next year, or even this 2016 holiday season, it will drop to a more affordable price.
The bottom line? For most, you will want to wait for a price drop or a good sale.
User Reviews
User reviews on various websites average around 4.4 stars out of 5.


Some of the things that user reviews often brought up were:
Zipperless design keeps rain completely out
Super smooth wheels
For a new luggage design, the Tru-Frame is receiving lots of praise from buyers. Hardly no negative comments can be found. Many are especially enjoying the unique zipperless design.
So for those able to afford it, the Tru-Frame is a hit with nearly all buyers.
Summary | Samsonite Tru-Frame Luggage
Pros
Durable high-quality case
Exceptional interior organization
Zipperless and water-resistant design
Super smooth wheels
Cons
Overpriced when not on sale
Verdict
If bought during a good sale, or for those willing to pay for it, the Samsonite Tru-Frame brings perfection to the suitcase design.
The Samsonite Tru-Frame Luggage collection is available on Amazon and has a very unique, modern design with exceptional interior features and durability.
Its wavy, or ridge-like design helps prevent long scratches or scuffs. The dual wheels glide like butter, while its unique zipperless design makes it quick to open and prevents rain from seeping through the typical zipper seam. Several interior organizational dividers and pockets make packing a breeze.
For a similar Samsonite luxury suitcase (but cheaper) see the Samsonite Inova.
Other hardside luggage you may like: Samsonite Omni and Delsey Helium.
Available on Amazon – 20″, 25″, & 29″ Sizes