Delsey Cruise Lite Carry-On Review
PRODUCT GRADE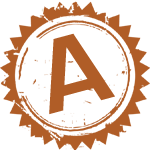 Trying to decide between a hardside case and a softside is apples to oranges. Both have their sweet points. But what about a bag that has the durability of a hardcase, but the packing ability of a softside?
This lovely suitcase from Delsey is the best of both worlds. It's a hard side case that can be packed like a softside, made for convenient packing with maximum protection. Find out more about this unique Delsey Cruise Lite Carry-On and read on.
Features
BASICS
Case: Hardside (hardcase) 100% Polycarbonate
Wheels: Spinner (4 wheels multi-directional)
Color Options: Blue, Black Cherry, Platnuim
Weight: 6.8 lbs
All Sizes Available: 19″, 21″, 25″, 29″, and a two-wheeled underseater
Available as Set: No
SELLING POINTS
Durable high-quality material
Overweight indicator handle
Roomy with expandable option
90/10 opening packing style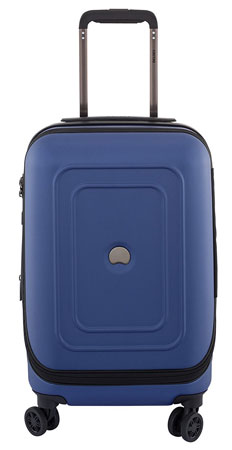 Exterior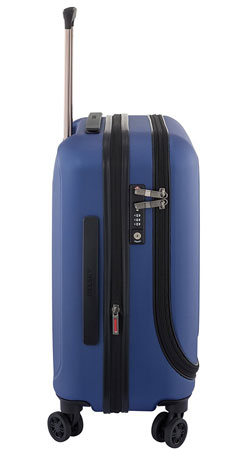 This 19″ Carry On Spinner is made to fit conveniently in the overhead bins of most domestic and international airlines. It's crafted from 100% polycarbonate, a highly impact-resistant plastic that's durable and easy to clean. The exterior features double spinner wheels that are smooth gliding and give the case 360 spinning ability.
The rubberized TPR non slip grip handle is well designed and user friendly. A built in overweight indicator on the handle allows alerts you by flashing red, if your bag is over 50lbs.
Interlocking sliders and a recessed TSA lock secure contents of main compartment, so your bags contents stay safe. A 2″ expandable exterior is great if you need a little more room. It's attractive textured design is simple and modern giving it a clean minimalist vibe.
Color Options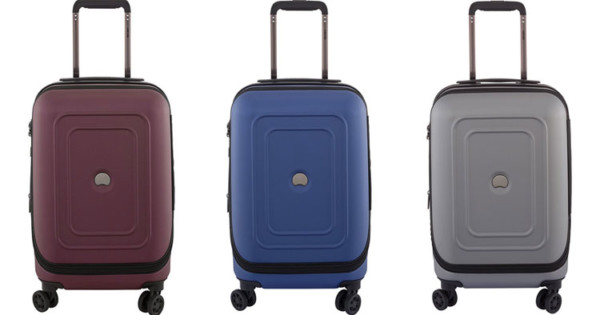 The Delsey Luggage Cruise Lite Hardside comes in 3 colors; Black Cherry, Blue and Platinum.
The Black Cherry, is a dark red, sort of like a deep wine color with a purple hue. The Blue is a a medium cobalt shade. Lastly the Platinum is a neutral silver, which is very versatile and modern. All of the colors have black zippers, a silver handle with a black top, and a shiny silver Delsey symbol on the front.
Interior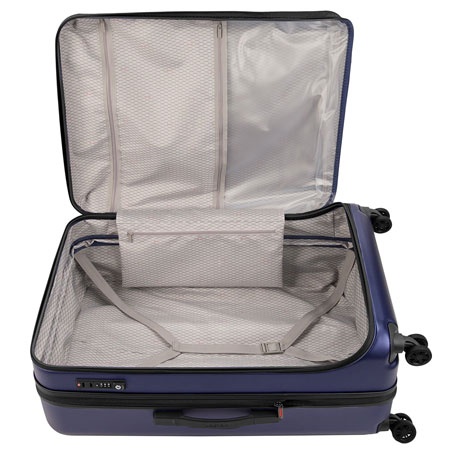 The interior of the case is very special. I love how Delsey thought outside the box a little for this case. It's smartly designed with a unique 90/10 opening which allows the case to be packed like soft side luggage. Instead of laying your bag on the floor, fighting it when you try to open a heavy lid, you'll be able to open the top with ease since it's only meant for small items.
Inside we have a water resistant fly away pocket great for toiletries and damp items. A mesh pocket is provided as well with allows you to separate dirty clothes from clean without getting musty. Another small zippered pocket is great for smaller items.
Tie down straps are provided to keep clothing from shifting, which is always good, especially when all your clothes are on one side. This bag would work really well with packing cubes since you'll be able to stack more items on top of each other.
Durability
This carry-on from Delsey does appear to be very durable. Some hardside suitcases hold up as far as functioning as a suitcase, but they may look a little rough after a few trips, with some battle scars, aka scratches and scuffs. This Delsey is exceptional because it seems to go unscathed even with frequent use. It is not prone to scratches and scuffs.
It will do more than function after repeated use, it will look good, helping you to look your best in turn.
Some users have reported the zippers get stuck on the interior lining. That happens with a lot of bags. A luggage pro's remedy?- Do a little trimming with those tiny scissors and clean up any little threads poking out. Oh, and be nice to your suitcase. They have feelings too.
Price
This Delsey Cruise Lite Carry-On goes for around $85 depending on the sale. $85 is a little steep for one carry-on bag in my opinion. However, you are getting a high quality, well crafted suitcase that's brand has an excellent reputation.
So if you travel regularly, or your willing to splurge on something a little nicer, it's worth it with this bag. You're getting a piece of luggage that will last, and continue looking good even after some time.
There are of course cheaper carry-on's. However, in my honest opinion I haven't seen one quite like this that functions like a softside case but has the security of a hardside. I would purchase this for myself or as a gift for a loved one.
User Reviews
User reviews on various websites average around 4.0 stars out of 5.

Some of the things that user reviews often brought up were:
 Convenient open-top design
 Holds up well
 Suitcase comes locked
I'm surprised this is not rated higher, and I'm convinced with some more time, the score will go up for this bag. Users love the 90/10 packing style of this case. Everyone raves about how convenient and easy it is to pack, and open in a pinch. Durability is must, and this bag does not disappoint in that area. Even though many hardside cases scratch, most people say this Delsey Cruise lite is still looking good, and functioning well even after multiple trips.
Okay, admittedly it's really annoying when your bag arrives and you can't even open it. Nonetheless, Deslsy is know for good customer service, so this problem can be easily fixed with an email or phone call.
Summary | Delsey Cruite Lite
Pros
Lightweight yet durable
90/10 packing style
Professional minimalist design
Interior organization with expandable option
Verdict
Durable, high quality, with a simplistic modern look, at a great price, plus convenient packing. It's winning all around!
The beautiful textured finish is very resistant to scratches and scuffs, unlike many of it's hardside relatives. On top of that, it's unique 90/10 packing style is a refreshing difference, that works!
The Delsey Cruise Lite Carry-On can be found on Amazon and is a moderately affordable luggage choice that doesn't sacrifice quality. This bag is well suited for a variety of people and occasions.