Top Carry-On Luggage Reviews
There are hundreds of different carry-on luggage options out there. Many brands even have dozens of options just by themselves. So what are the best, top carry-on luggage reviews? I went through our reviews to give you the highlights of our top picks.
I didn't rank them in order of preference, as the ranking really depends on your needs, design tastes, and budget.
Do you have a carry-on that you love that is not listed? Then let me know in the comments and I will try to review it!
The Delsey Chatelet is a classy design that is full of features and extremely durable. The quality easily makes the higher price point worth dime. It's also available in several sizes and colors.
Features
Case: Hardside 100% Bayer Virgin Makrolon Polycarbonate
Wheels: Spinner (4 wheels multi-directional)
Color Options: Champagne, Black, Brown and Chocolate/tan
All Sizes Available: 19″, 21″, 24″, 28″
Hardside 100% Bayer Virgin Makrolon Polycarbonate
TSA approved lock
Best interior organization ever!
Impressive worldwide 10 year warranty
Silent Wheels and a Wheel Locking Mechanism
Design
A hard case with a soft clean touch of elegant leather trims. There are 3 handles; a retractile silver handle on top, and leather handles on the top and side.
One of the coolest and most unique things about this piece is the wheel locking mechanism. It's actually a nifty dial on the back you can turn to "stop" or "go".
The Delsey Chatelet Carry-On comes in 4 colors: Champagne, Brown, Black, and Chocolate/tan. My initial concern with lighter colors is that it would quickly become dirty looking, but thankfully the material wipes clean easily.
The fully lined interior offers two packing compartments with a zippered divider on one side and tie-down straps on the other. It also comes with 2 separate matching bags made of the same soft lining. When traveling I always have to remember to bring extra bags to separate my dirty shoes or clothes, so I love the fact these 2 bags are included. So much more stylish than a grocery bag! There is also even a flexible clothes hanger inside.
Durability
The hardcase is constructed from 100% Bayer virgin makrolon polycarbonate. Which is awesome. Ok… so I honestly had no idea what that actually is. But I researched it. Apparently it's the latest and greatest. This plastic is an exceptionally strong yet flexible material and can handle temperatures up to 298 degrees Fahrenheit. You know, just in case you get the urge to set your luggage near a fire.
PRODUCT GRADE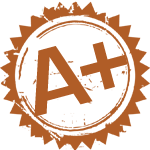 In those movies – movies with the agents in black suits. Sunglasses. Dramatic music beating to each step. And you know that suitcase? The one packed full of neatly stacked $100 bills?
That's pretty much what I think of when I see the Samsonite Inova. Classy. Sexy and classy.
This suitcase glides across the ground as if the wheels were covered in the tears of kittens, at top of the class in durability, and feels as expensive as it looks.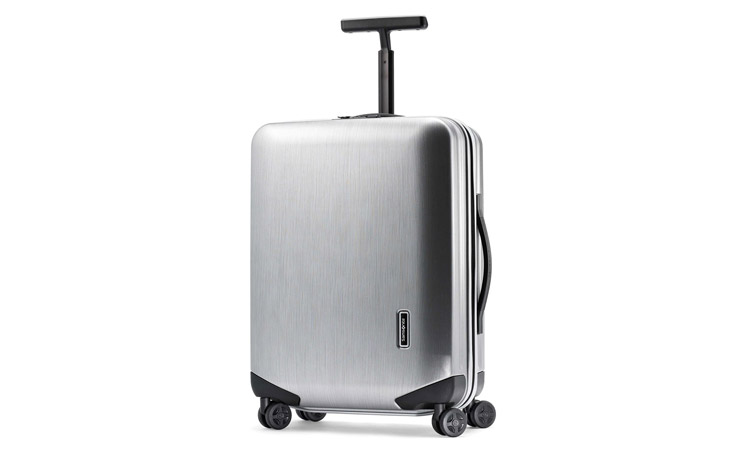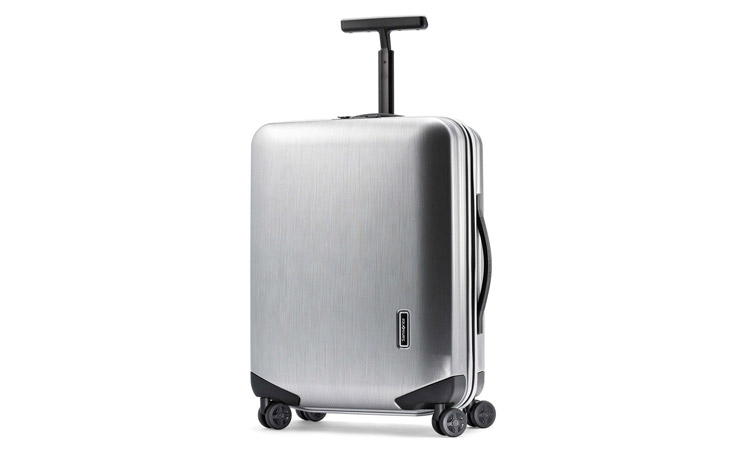 Features
Case: Hardside (hardcase) 100% Makrolon polycarbonate
Wheels: Spinner (4 wheels multi-directional)
Color Options: Metallic Silver, Indigo Blue
All Sizes Available: 20″, 28″
One of the most durable suitcases available… ANYWHERE
It's not bringing sexy back – it's been brought
4 double-wheeled spinners
Secure TSA approved lock
Design
Its brushed metal texture is just plain sexy. It gives it both a luxury and masculine flare. This also hides scratches really well. The matte black trim and hardware nicely contrast and compliment the design as well.
Thanks to the four double spinner wheels, maneuverability is effortless. Compared to the single wheels that most luggage uses, the double wheels really do make the Inova roll more smoothly.
You can actually fit a lot in this Samsonite Carry-On. With a clam-shell design, the Inova has two compartments. Each compartment has its own mesh, zippered separator.
Durability
The Makrolon polycarbonate hardside case is the latest and greatest in luggage plastics, making it extremely impact-resistant and durable. This poly material no doubt greatly increases the Samsonite Inova's price, but it's also one of the toughest carry-ons you can currently buy. PERIOD.
The brushed metal texture offers a unique design while camouflaging scratches. It's easy to wipe clean and keep looking new.
PRODUCT GRADE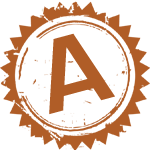 Timbuk2 is well known for their custom messenger bags and for being handmade in San Francisco. But they also make excellent wheeled luggage these days, as is seen with their Copilot model.
The materials are exceptionally durable and the frame provides great protection for a softside suitcase. Its uniquely designed compartments make organization simple and makes the Timbuk2 Copilot my favorite carry-on of.
Features
Case: Nylon and fabric reinforced tarpaulin
Wheels: 2 "skateboard" wheels
Color Options: Black, Carbon Twill, Carbon Fire, Limestone Camo, Marsh, Army, Under Cover
All Sizes Available: 20″ (small), 22″ (medium), 28″ (x-large)
Lifetime warranty
Highly durable and wipeable fabric
Super quiet wheels
Expandable top compartment
Interior dividers on both sides
Easily holds laptop or tablet in front pocket
Design
Excerpts from full Design Review
Durability
The great thing about the Copilot is its unique fabric. It's not the typical textured nylon. Instead, it's a nylon reinforced tarpaulin. The result is fantastic. It looks more modern and sleek than most fabric luggage, cleans easily, and is difficult to stain.
The wheels are super quiet, smooth and replaceable! There are grab handles on all four sides; fabric ones on the top, left, and right and a plastic handle on the bottom that doubles as a foot.
The Timbuk2 Copilot has mesh dividers on both sides, not just on one side like most luggage. And there are 2 zippered pockets on the right mesh divider. In addition to those compartments, the very front of the Copilot has a thin pocket to store a 13″ laptop or tablet. It's sufficiently padded and makes it easy to access while waiting in the airport, on the bus, or from the overhead bin.
Above the thin, laptop-style pocket is a zippered compartment on the very top. It doesn't hold much, but it's great to hold small items like a phone charger, tickets, or small food items.
The Timbuk2 Copilot Carry-On comes in 7 colors: Black, Carbon Twill, Carbon Fire, Limestone Camo, Marsh, Army, Under Cover.
PRODUCT GRADE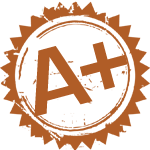 In a recent experiment, a company tested 31 pieces of carry-on luggage over 3 years. Quality, durability and convenience were put to the test. Among the top 5 luggage performers was the Travelpro Crew 10 Carry-On. Originally designed for the frequent travel of flight crew, this bag earns it's spot among the best.
If you are looking for contemporary style or a wipeable hardcase, this suitcase is not for you. But if you need a tried-and-true carry-on that can hold up for years, the Crew 10 owns it.
Features
Case: Dobby Dura Guard coated nylon
Wheels: Spinner (4 wheels multi-directional)
Color Options: Black and Red
All Sizes Available: 21″, 25″, 29″
One of the most durable luggage brands available
Self-aligning magnetic dual wheels
Removable suit bag
Easy exterior and interior organization
Design
The external fabric is a high quality nylon with a DuraGuard coating. This means that it can take a beating and still look great. DuraGuard also helps the luggage to resist be resistant to stains and is water repellent.
Ease of maneuverability is one of my favorite things about the Travelpro Crew 10. Self-aligning, magnetic dual wheels help the luggage roll in a straight line. The magnetic effect is noticeable but not overpowering.
Lots of organizational options are possible with the Crew 10 carry-on. It's got several interior pockets. The main compartment has a mesh pocket the length of the bag. There is also a durable wet bag for storing damp clothing and removable suit-bag.
Well-placed exterior pockets also make it easier to stay organized. Two easily accessible front pockets are perfectly placed for storing travel documents or things you wish to reach quickly. The second pocket is big enough to keep a laptop safely tucked in, but easy to access.
Durability
As far as durability goes this piece of luggage isn't lacking anything. Originally designed for flight crew, Travlepro bags are made with the frequent traveler in mind.
This one can take a beating regularly and still come out fine.
PRODUCT GRADE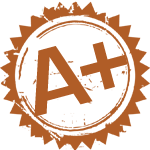 For this list I tried to pick a variety of carry-on luggage that would different groups. Obviously, for this Rockland 20″ Carry-On the primary selling point is the variety of bold design patterns.
It is also the cheapest of the all the carry-on luggage on this list, for the budget shoppers out there.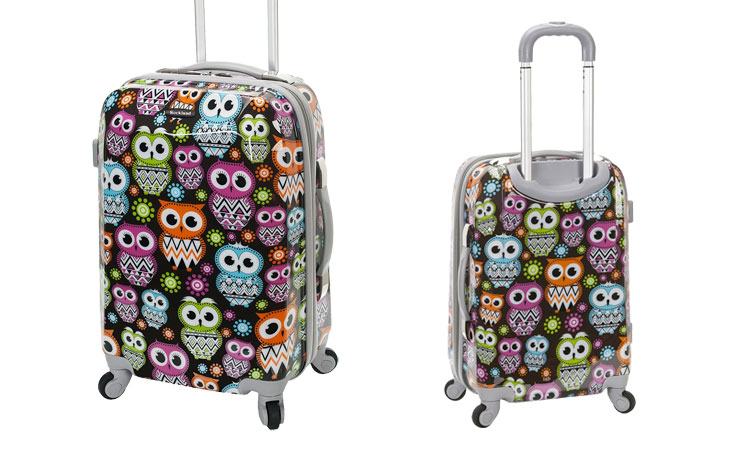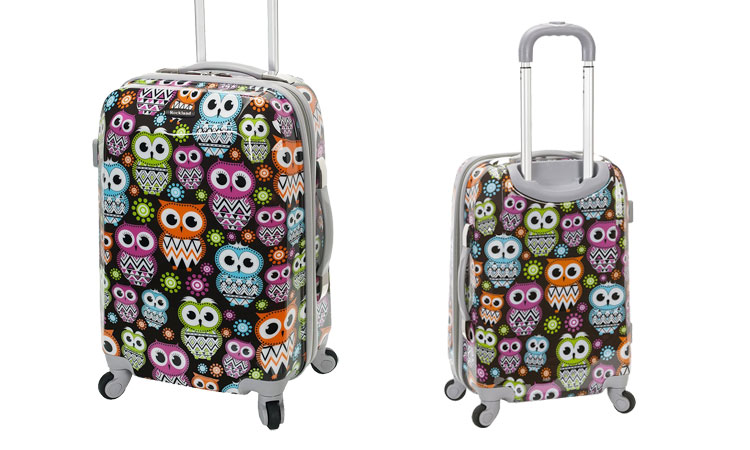 Features
Case: Hardside (hardcase) 100% ABS
Wheels: Spinner (4 wheels multi-directional)
Color Options: 9 different abstract patterns (including owls, hearts, and a tribal print)
All Sizes Available: 20″
Unique abstract design options
Lightweight
Exceptionally affordable
Design
The abstract playful designs makes it so unique among the thousands or more bags at a crowded airport. And there are 9 different fun patterns to choose from. Their most popular is the Rockland Owl design.
On the inside, it has a zippered pocket one side and a crisscross elastic band on the other. There is also a small zippered pocket on the interior edge for small items.
Durability
Because the Rockland carry-on is so cheap I thought it might also feel cheap. But it actually feels very stable and durable.
It's made of 100% ABS, which I've had several pieces of luggage in the same material. It always seems to hold up well without cracking or breaking.
PRODUCT GRADE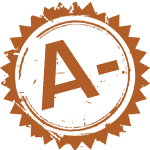 Delsey is well-known for their luxury design and contemporary style. This carry-on is another impressive piece by Delsey.
I love the professional look and lightweight yet sturdy feel of the Delsey Helium Aero Carry On. The hardcase design is durable and the price is lower than most Delsey luggage options.
Features
Case: Hardside (hardcase) polycarbonate
Wheels: Spinner (4 wheels multi-directional)
Color Options: Purple, Titanium, Red, Black, Colbalt Blue
All Sizes Available: 21″ 25″, 29″
Available as Set: Yes
Lightweight
TSA approved combination lock
Interior organization
Expandable option for 2 extra inches
Design
The fully lined interior offers two packing compartments. One side is with a zippered divider, along with compression straps behind the compartment. On the same side is an extra small zipper pocket.
The hardcase is 100% polycarbonate like many Delsey suitcases. It's not only attractive but more importantly very durable while still being lightweight.
By the way, all the zippers are different colors so that you know which zipper is for what. That's the first time I've seen that.
The Delsey Helium Aero Carry-On comes in 5 colors: Purple, Titanium, Black, Red, Cobalt Blue.
Durability
Ribs across the front of the case seem to help reduce bowing when heavy items are placed on top of it (when closed). The corners appear sturdy and I didn't read any reviews about them cracking, as is the problem with some hardside luggage.
A more common complaint is that the case scuffs easily. This is an issue with most hardcase luggage. And because of the glossy finish, the scuffs or scratches stand out even more. But this is a drawback you have to except unless you go with textured (Delsey Chatelet) or matte-finish hardcase luggage (Samsonite Inova).
PRODUCT GRADE