Rockland Leopard 3 Piece Luggage Set Review
PRODUCT GRADE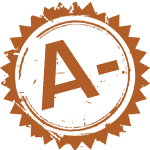 Grr baby Grr… Okay that was a little cheesy, but this leopard luggage set just makes me want to say that. I'm not a big fan of animal print myself, but I do like this Rockland Leopard print luggage set.
Not only are they stylish stand-out pieces, but they have a good reputation for being quite sturdy. For this price, it's a good value.
A big perk is I know I would definitely recognize my luggage coming down the conveyor belt the first time, instead of my bags circling past me again and again.
Check out our review on the Rockland Leopard Print 3 Piece Luggage Set.
Features
BASICS
Case: Hardside (hardcase) polycarbonate/ABS
Wheels: Spinner (4 wheels multi-directional)
Color Options: Leopard, Snow Leopard, Purple Leopard, Pink Leopard, Magenta Leopard and Blue Leopard
Sizes In Set: 28″, 24″, 20″
Weight For Each Size: 10, 8, 6 pounds
SELLING POINTS
Trendy color options
Lightweight but durable
Affordable
Rolls smoothly on it's 4 multidirectional wheels
Interior organizational compartments
There are a number of popular features missing with the Rockland Leopard luggage set. For example, a TSA lock and interior dividers on both sides. But Rockland luggage has always been more of an economy brand. And the Leopard luggage set fits in with their usual price point. So we can't knock off to many points since a lower price will obviously bring less features.
Exterior
This luggage definitely stands out. The bold color options make them very noticeable even from a distance among the hundreds of bags at a crowded airport. If I ever lost a bag and told staff it was "Magenta Leopard" there is no way to overlook it.
The retractable handle on top is sturdy. There are also handles on the top and side. The handles seem to be very strong, and look like they will hold up well.
When I'm in a dash at the airport, my luggage needs to have wheels that can keep up with the race. So it's helpful that this carry-on has 4 really smooth running wheels. It can be rolled on the back 2 wheels or be pushed multi-directional on all 4 wheels.
I like how the exterior has a nice glossy finish that can be easily wiped down. Because ewwww. I always say, who knows who are what has touched my bag. I always give them a good wipe down with antibacterial wipes. This hard case and glossy finish stand up to my hygienic regiment for sure. In no way am I OCD. Just a hypochondriac.
Color Options
The Rockland Leopard Luggage 3 Piece Set comes in 6 colors: Leopard, Snow Leopard, Purple Leopard, Pink Leopard, Magenta Leopard and Blue Leopard.
My favorite color is definitely the Pink Leopard. It's regular leopard print with pink trim. It's super sassy, but still classy. Even the handles are pink. With this color option the luggage really stands out. Is it over the top? Maybe!
The purple, blue and magenta colors are very bold and vibrant. Definitely a more youthful color, but not at all juvenile. I would consider purchasing this for my cheeky "diva" 13 year old niece! Little girls and teenagers would love these because they are girly, but still more mature than most luggage marketed at kids.
To ensure color uniformity, like any diva would expect, i'm really fond of the fact that these pieces come in a set. My current leopard print scarf and sunglasses will accompany this set quite nicely, thank you.
Interior
From an organizational standpoint, I love the interior of these pieces. I personally take great pleasure in organizing, and can feel really frazzled if my stuff is not organized. This luggage has more than the usual pockets inside. That is a big plus for me, and one of my favorite things about this set.
On one side there is a zippered section that spans the length of the bag, so you can securely separate items. I especially like the mesh pocket inside which is good for storing things I need to get to quickly.
Opposite the zipped side there is a crisscross elastic band that clips in the middle. That's really a great thing a lot of Rockland bags have. I like it because when you open up the bag at anytime to grab something out real quick, everything doesn't go falling out. The elastic straps keeps items securely tucked in and organized.
The lining inside has the leopard print too. The interior color matches the exterior, so even the inside of the luggage is pretty.
Rockland Leopard Luggage Set Sizes
Durability
This luggage set is priced low, so there is always the concern the quality is equally low. And while it's certainly not indestructible, it actually feels very stable and durable.
It is 50% polycarbonate and 50% ABS.
A number of user reviews show that the case can get scratched easily. Most hardside suitcases have this, especially ones with a smooth surface (instead of textured) like the Rockland Leopard set. On the positive side, the animal print hides scratches easier than solid colors would. I also read several people were able to buff out most scratches.
Over the years I have personally had several Rockland suitcases, including a complete luggage set. Despite years of travelling I've personally never had a problem with their luggage breaking or cracking. So although I cannot speak for this particular model, their product line has proven durable over the years and I would trust them again with the Leopard luggage set.
Price
The Rockland Leopard luggage set can usually be found online under $175.  For a 3 piece set, this is such a great value.
This diva inspired set really looks high quality and can meet eye to eye with a lot of other higher priced brands. And the money you saved by not buying another more expensive set can go toward some new outfits for your vacation. Because what good is saving money if you don't reward yourself with it?
User Reviews
User reviews on various websites average around 4.5 stars out of 5.


Some of the things that user reviews often brought up were:
Fashionable design
Size and set option
Exterior cracking
The color options have style and variety that appeal to all age groups. The fact that it comes in a set of 3 makes it a nice gift for you or your woman.
The reports of cracking can't be ignored, however this set still has an average rating of 4.4. Such negative instances can't be so common otherwise the review score would be much lower. In reality, due to rough handling at the airport practically any case can crack. I think this products' reputation of durability surpasses the value at such a low price.
Summary | Rockland Leopard Luggage Set
Pros
Trendy stand-out color options suitable for any age group
Lightweight but durable
Affordable
Rolls smoothly on it's 4 multidirectional wheels
More than the average interior organizational compartments
Cons
Some reviewers report exterior cracking
Verdict
The variety in color of leopard prints; from very bold and bright, to more classic and mature, make this a great set for ladies of any age and fashion taste. The lightweight design along with the smooth gliding wheels also make the pieces easy to maneuver.
At the top of my favorites' list is the smart organizational compartments inside this set. Making it so much easier to stay organized in traveling. At this price point, for 3 matching pieces, I think the Rockland Leopard Print 3 Piece Luggage Set is a great buy.
Also see Rockland's Colorful Carry-Ons or, for a more subtle style, the Delsey Chatelet.