Rockland Sonic Luggage Set Review
PRODUCT GRADE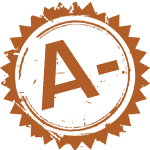 One of the very first things that I noticed with the Rockland Sonic Luggage Set was the crazy number of color options – 18 in total! What?! This set sure does allow for freedom of choice. Everything from a classy white, to a vibrant yellow or magenta.
But are the features and durability as good as the color options?
Features
BASICS
Case: Hardside (hardcase) ABS
Wheels: Spinner (4 wheels multi-directional)
Color Options: Black, Pink, Magenta, Lime, Yellow, Orange, Champagne, Turquoise, Purple, Red, Green, Blue, Brown, Charcoal, Gold, Navy, Silver,  and White
Weight: 28″ (10 lbs), 24″ (8 lbs), 20″ (6 lbs)
Sizes in Set: 28″, 24″, 20″
SELLING POINTS
Lots of color options – 18 in all
Affordable
3 piece set
Lightweight
Exterior
I really like the polished design of this luggage set. It looks very professional, yet is still somewhat eye-catching with some of the more vivid color options and textured design.
It's a great set for longer trips because it has the expandable feature. I like to buy souvenirs wherever I go, sometimes too many… So it's nice that this set can hold extra bulk, without me having to sit on the luggage and force it to zip up.
Spinning wheels are in my opinion a must for every suitcase. The days of 2 wheels are finished. These wheels are very easy to maneuver in 360 degrees over various surfaces from tile to asphalt.
The handles also seem very strong. There is one retractable handle on top which is an aluminum self-locking. Then there two non-retractable handles on both the top and side that match the black trim of the bags.
Color Options
The Rockland Sonic 3 Piece Luggage Set comes in 18 colors: Black, Pink, Magenta, Yellow, Lime, Orange, Champagne, Turquoise, Purple, Red, Green, Blue, Brown, Charcoal, Gold, Navy, Silver, and White
I personally love how many color options this Rockland luggage set offers. Some of the colors or more unique and loud. However, you still have your more classic standard colors like black and navy.
For something a little different (but still professional) I love the champagne and silver colors. They both look very classy and expensive. Especially the champagne. Very unique.
Interior
It can be a battle to stay organized on a trip. I personally getting frazzled if everything is not in order, so I love how the interior of these bags make for stress-free organization.
On one side there is a zippered section that spans the length of the bag, so you can securely separate items. On the outside of the zipper part there are 2 open top elastic pockets, and a zippered pocket. I especially like the elastic pockets because it's so helpful for storing things I need to get to quickly, or even for shoes.
Opposite the zipped side there are crisscross compression straps that clip in the middle. This is a common feature, but one that shouldn't be taken for-granted.
Rockland Sonic Luggage Set Sizes
The Rockland Sonic Luggage set includes 3 suitcases. Their size is: 20″, 24″, 28″.
Durability
As with many bags that are made of 100% ABS there are mixed opinions. It's not the most expensive material and that's why it's such a low price. But for the most part I have found the Rockland Sonic Luggage Set to be a good choice as far as durability, while staying at a lower price.
I find wheels with this design tend to last longer too. I personally have traveled often with a Rockland set very similar to this design, and have never had a problem.
Price
The Rockland Sonic Luggage Set can be found around the $100 range and up, depending on the color, and how good of a sale you get. That's less than $35 per suitcase, making it one of the most affordable hardside luggage sets on the market.
So yeah, if you want the ultimate in durability or more of a designer exterior then this is not the best choice. But to get those features you will pay 2 or 3 times the price for a luggage set. Because of this, I'm giving a high score to to the Rockland Sonic as the perfect well-balanced suitcase option.
User Reviews
User reviews on various websites average around 4.1 stars out of 5.


Some of the things that user reviews often brought up were:
Many color options
Lightweight and easy to roll
Cracks or dents easily
Overall the Rockland Sonic Luggage Set has a nice design with features and durability that fit it's price. You will get your money's worth here.
Some user reviews mention issues with the suitcases cracking or getting dented in. Of course, this can happen with practically every hardside suitcase. ABS suitcases (like the Rockland Sonic is) are more prone to it than other more robust materials like polycarbonate, but I feel that the low price of this luggage set more than offsets this possibility.
Summary | Rockland Sonic Luggage Set
Pros
18 color options
Great, low price
3 piece set
Lightweight
Verdict
The Rockland Sonic Luggage Set is a bargain available on Amazon, offering great features and design.
The interior pockets are fantastic and make it much easier to stay organized and neat when traveling.
Above all the wide variety of color options make this a luggage set for a wide variety of people for both professional and business travel, male and female.
For a more robust option, I recommend the Samsonite Winfield or Delsey Helium Aero. Although we only reviewed one size with both of these, they are also available as 3 piece luggage sets.
Available on Amazon
Similar Products